Hi all, I went to New Zealand for three weeks from the 22nd of July to the 12th of August 2007. Here's what I did.
Day 1, 22.07.07: I arrived at Auckland International Airport and was transferred to the Waiheke Ferry Pier where I caught the ferry to Waiheke Island. I spent the first night on Waiheke Island settling in to my new environment.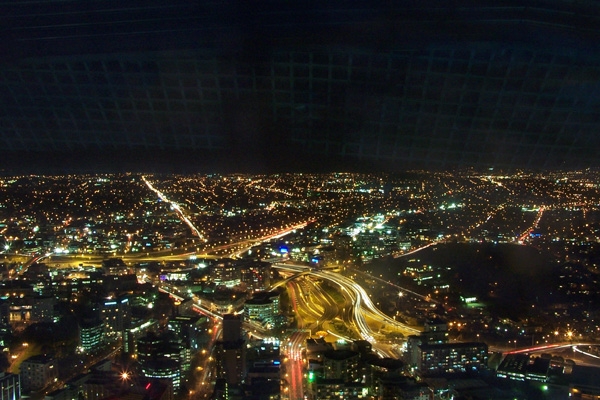 Day 2. 23.07.07: I caught the ferry to downtown Auckland and did a bit of exploring. I went walking up Queen Street and was met with a rather messy and jumbled array of road barriers and road works. Apparently, they're upgrading the central city esp. in and around Queen Street. I decided to see what everything looked like from the air so I went to Sky City. I got there at about 3pm and I was amazed with the view. Although it appeared a little overcast there were still patches of blue sky. The views were uninterrupted and I got some fantastic shots of East Auckland, Devonport, the North Shore and out west to the Waitakere Ranges. I also took the obligatory shots of the Auckland Museum, Downtown Auckland and down south towards Manukau Harbour in the distance. By this time it was getting dark and I got some superb night shots of the city as you can see.
Day 3. 24.07.07: I spent the day on Waiheke exploring the island and its people. It's so quiet and empty here…